#MarryMeMugabe
Robert Mugabe is not only against same-sex marriage, he's against same-sex relationships.
He says that his country would never legalise homosexuality.
So we'd like to propose he changes his mind.
Bizarrely, he proposed to Barak Obama in the same week Stonewall gave the agency a brief to highlight the fact that in some countries homosexuality is still illegal.
So we'd like to get people to show their support for LGBT by getting down on one knee and proposing to Mugabe using the hashtag #MarryMeMugabe
We'd get famous LGBT and straight people to tweet marriage proposals, not just to Robert, but the other leaders of the 76 countries that share his views.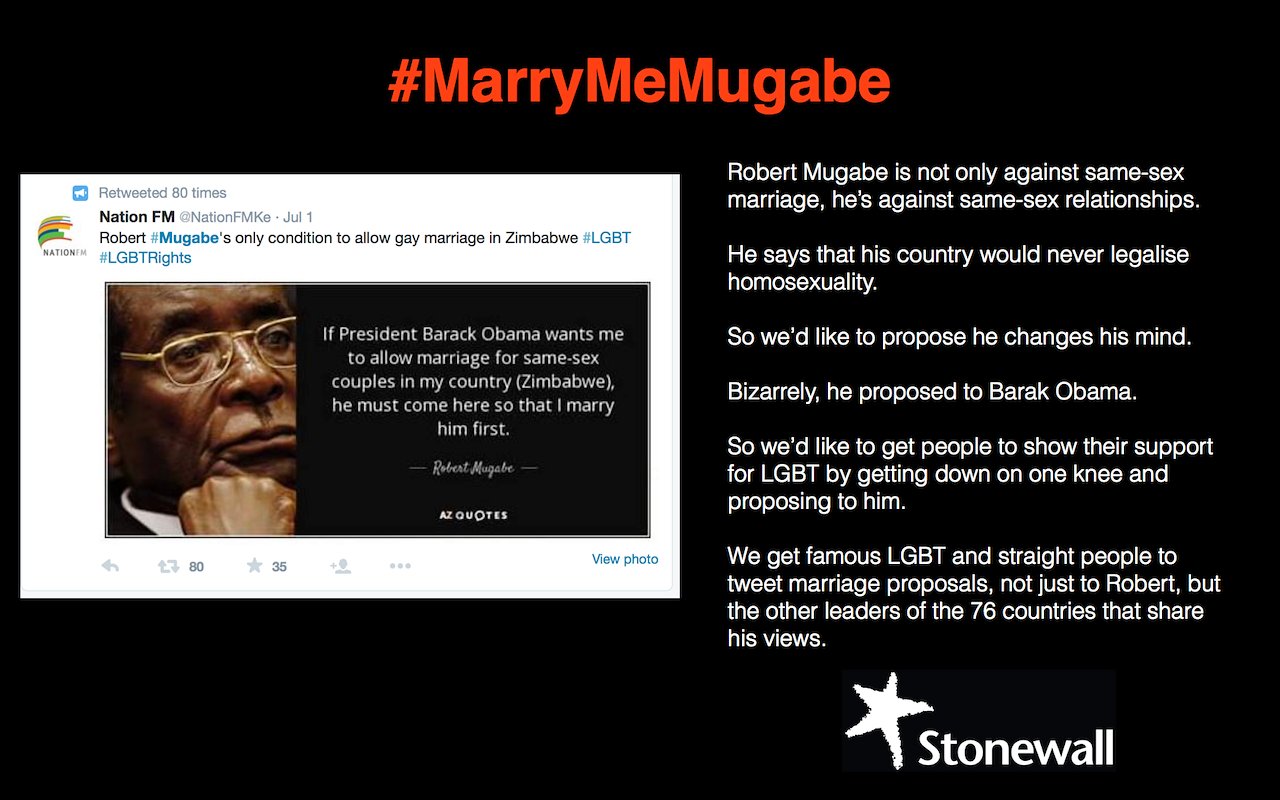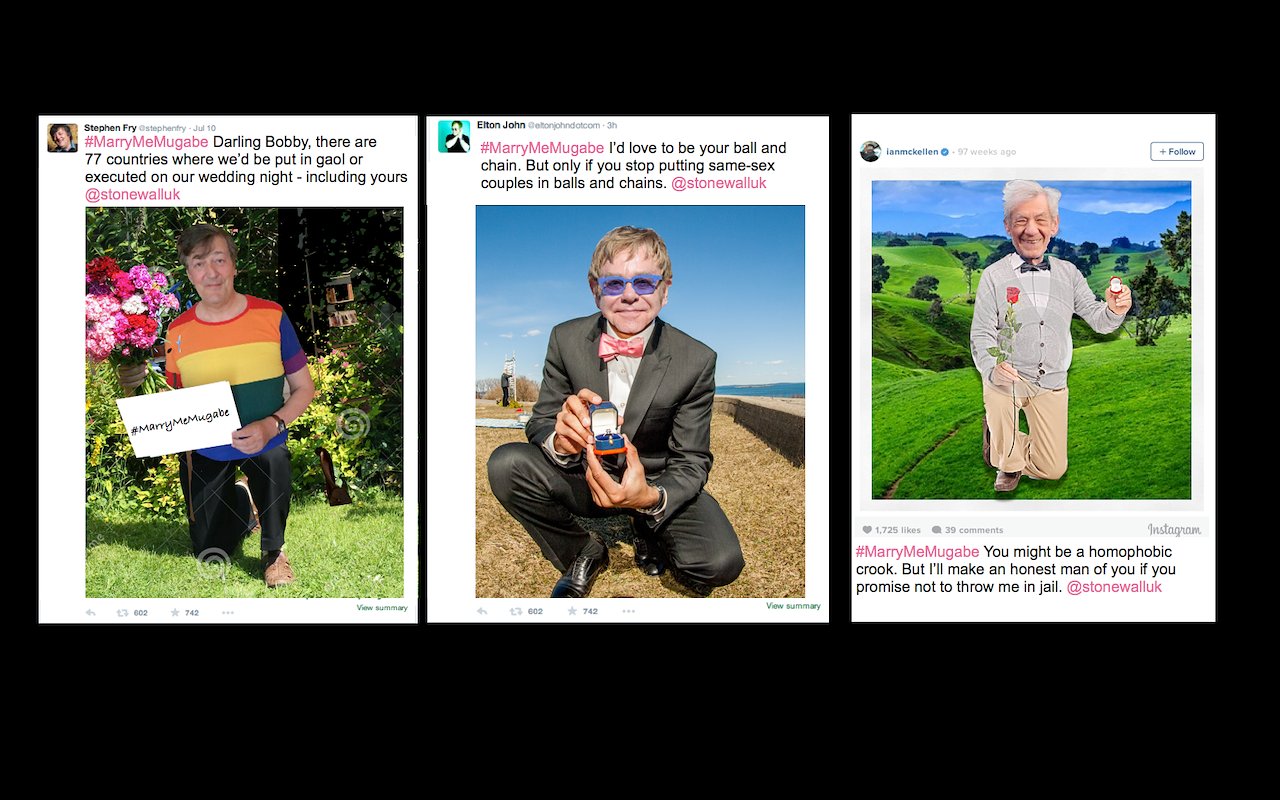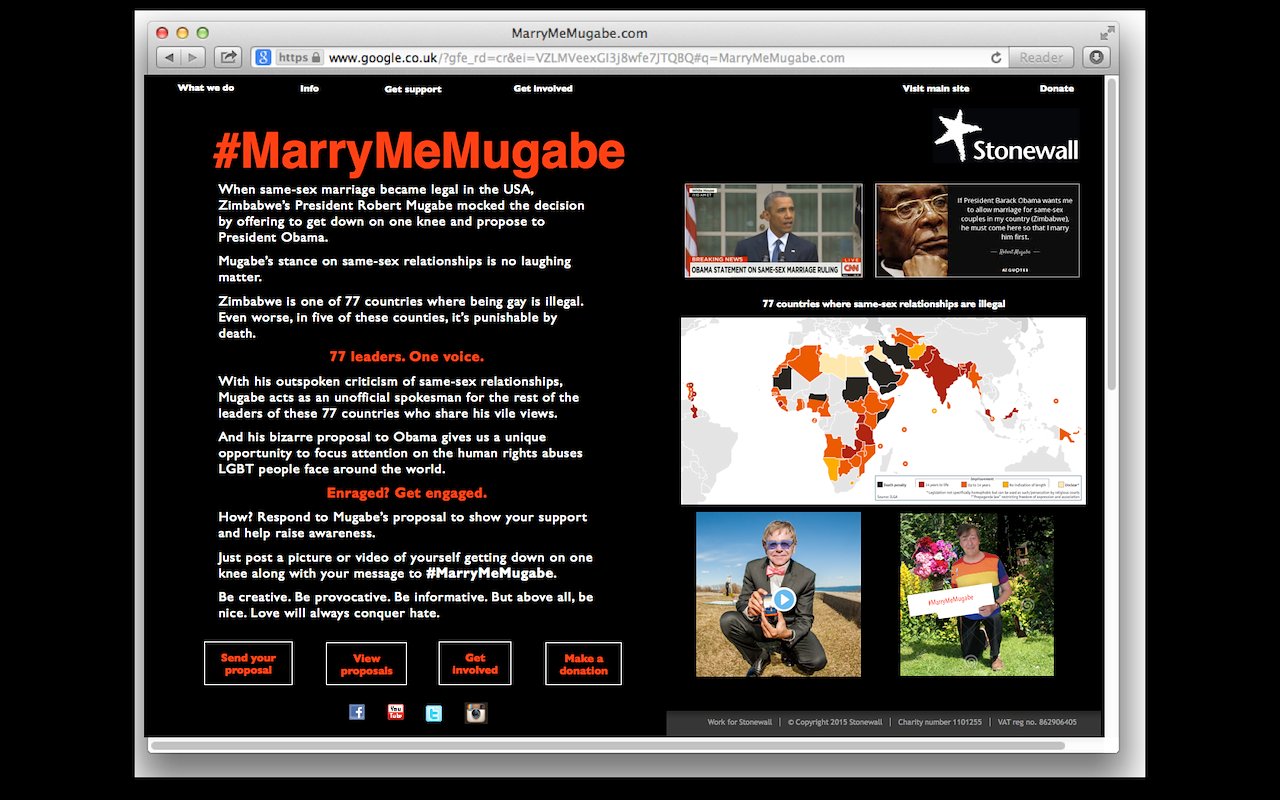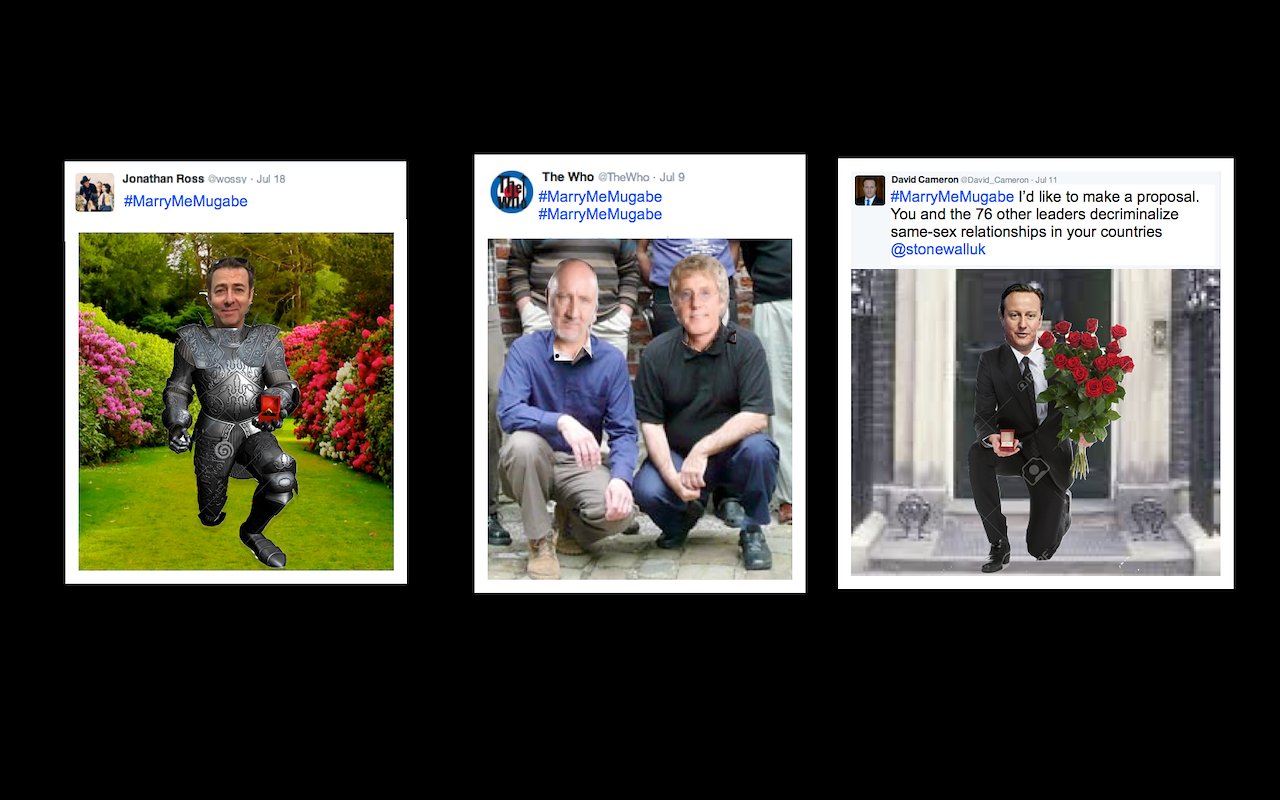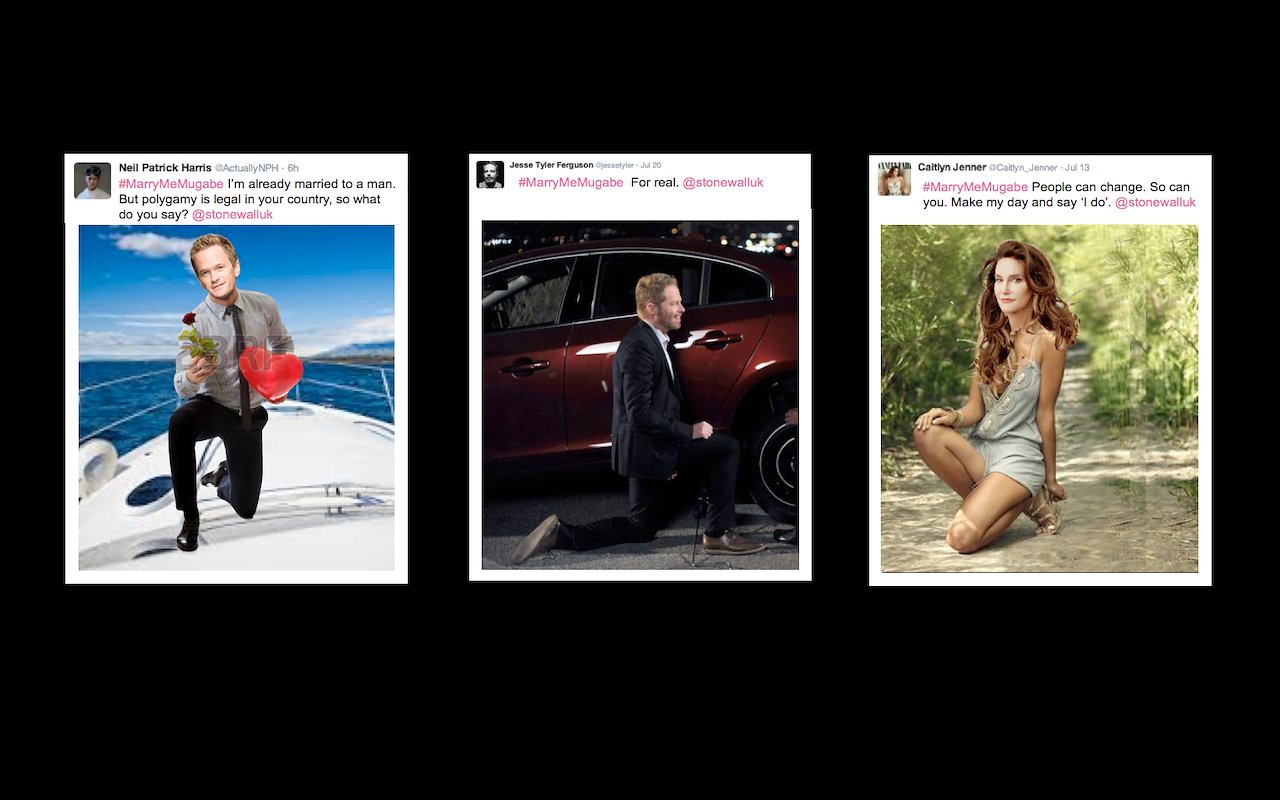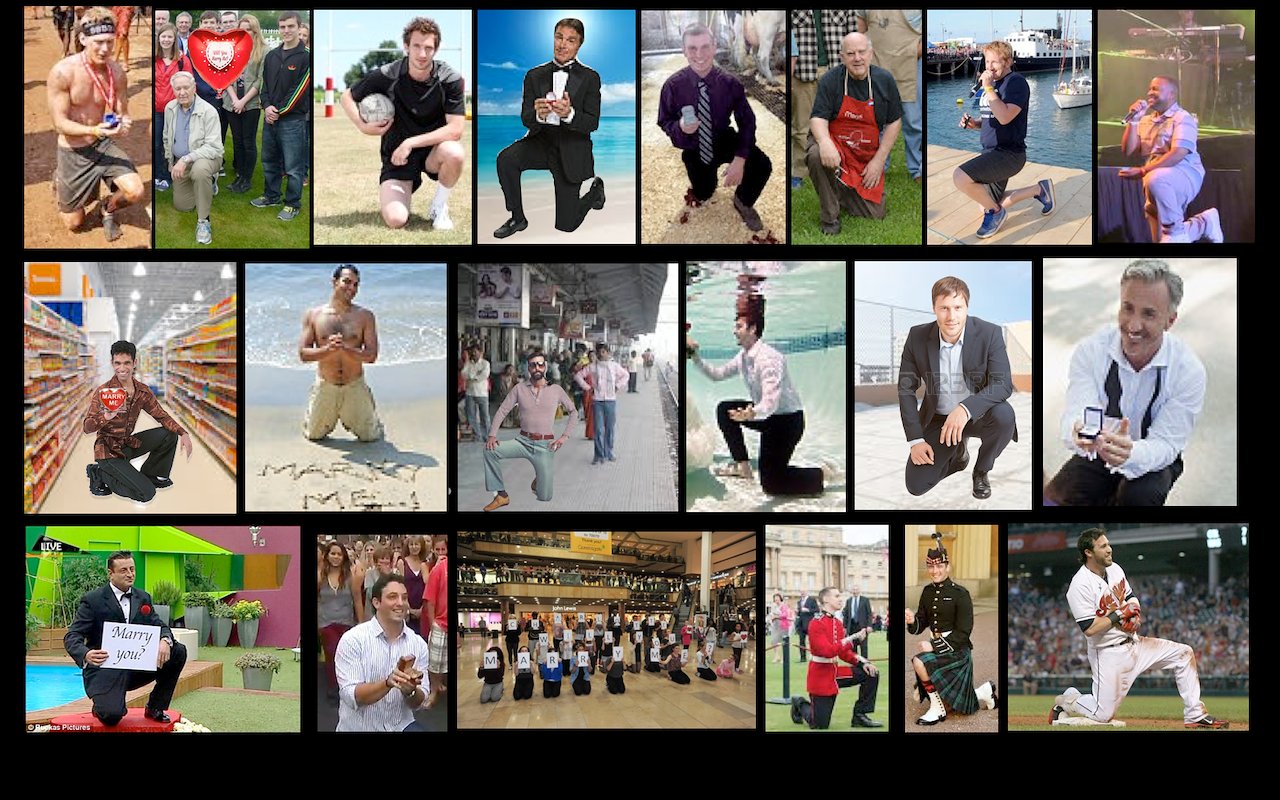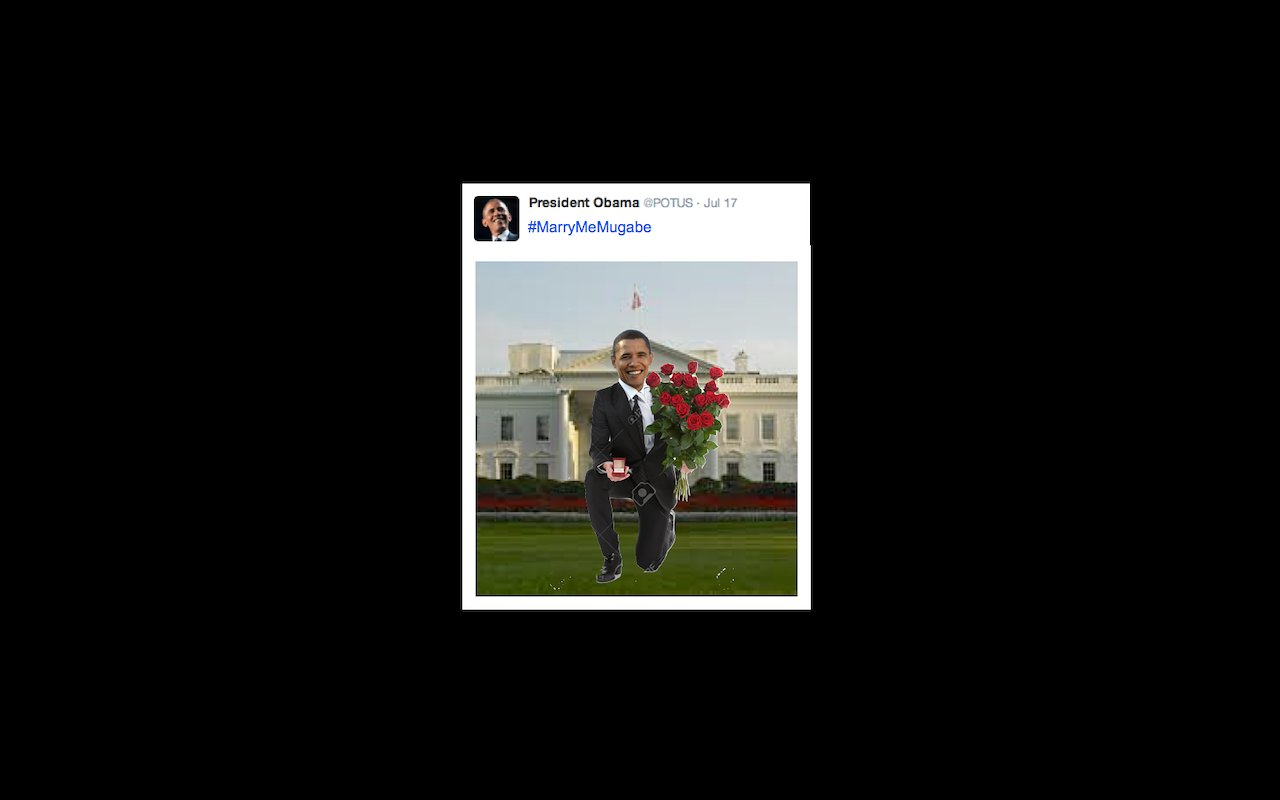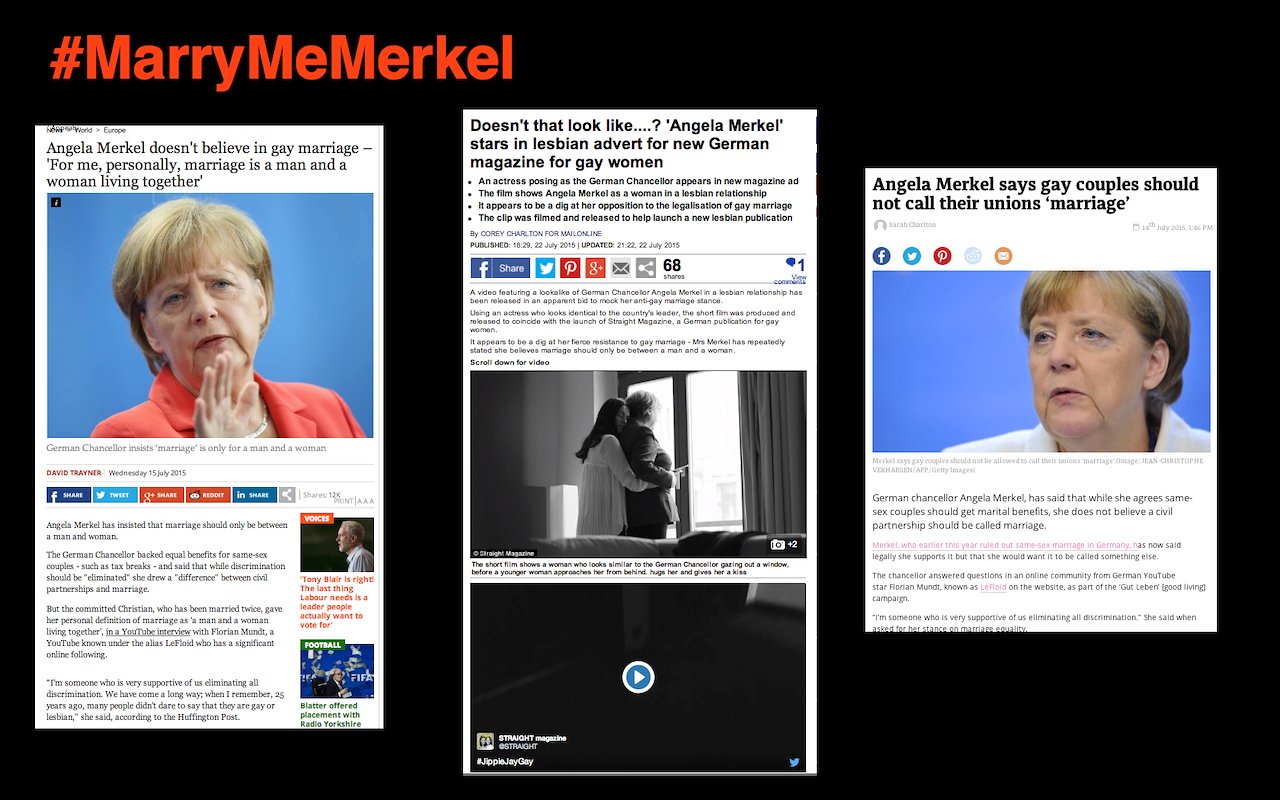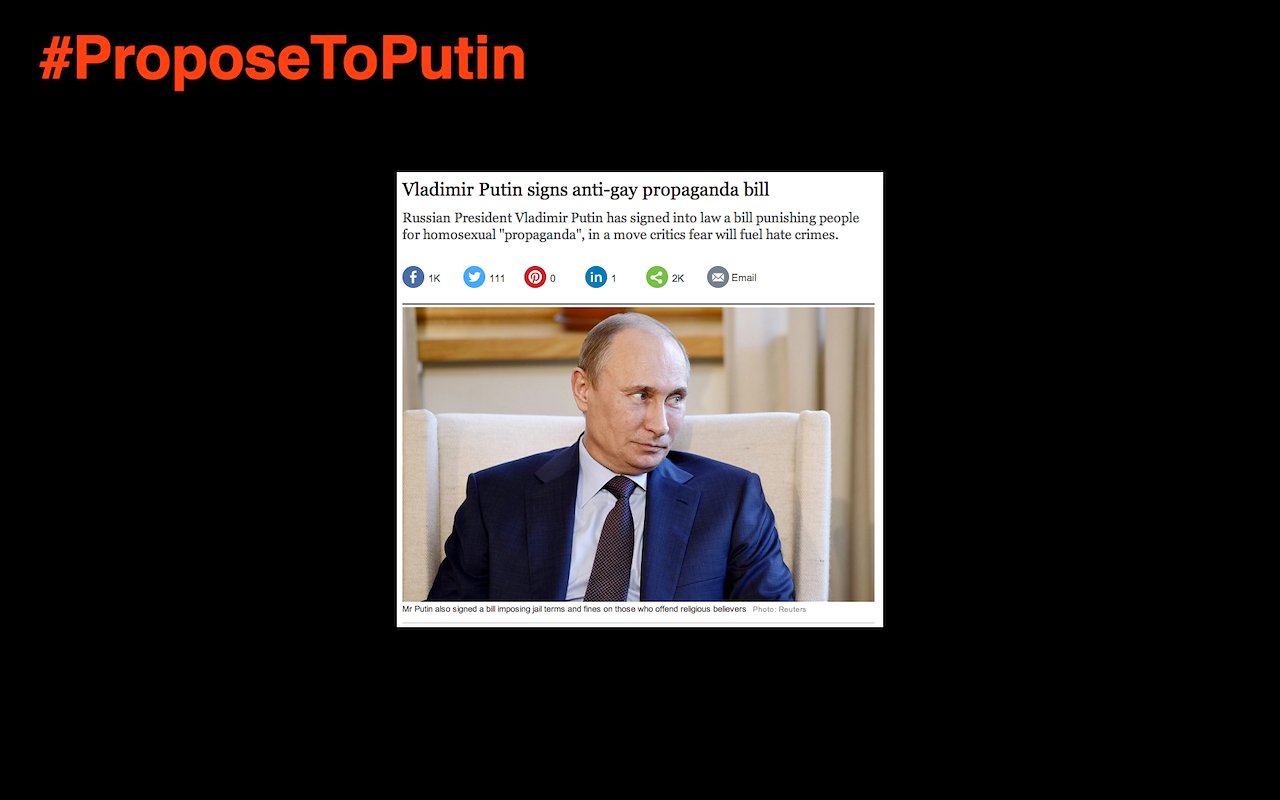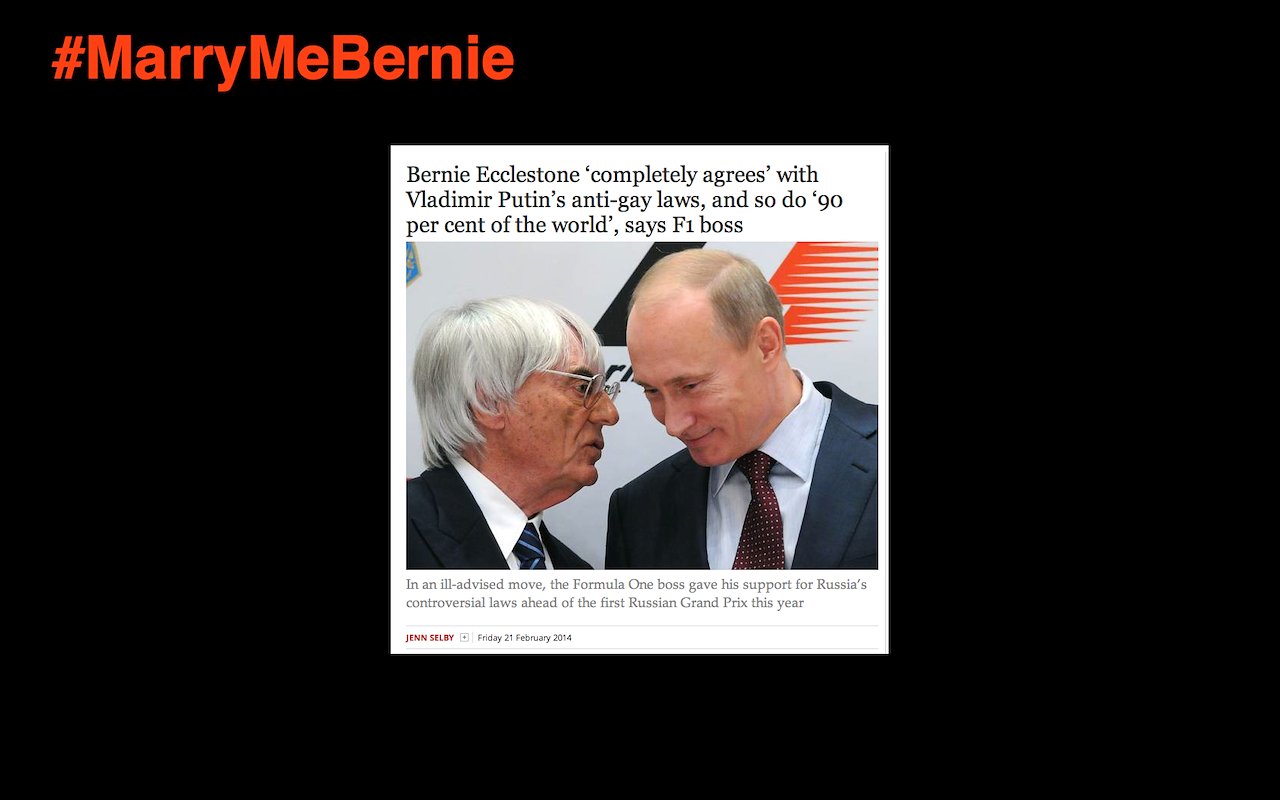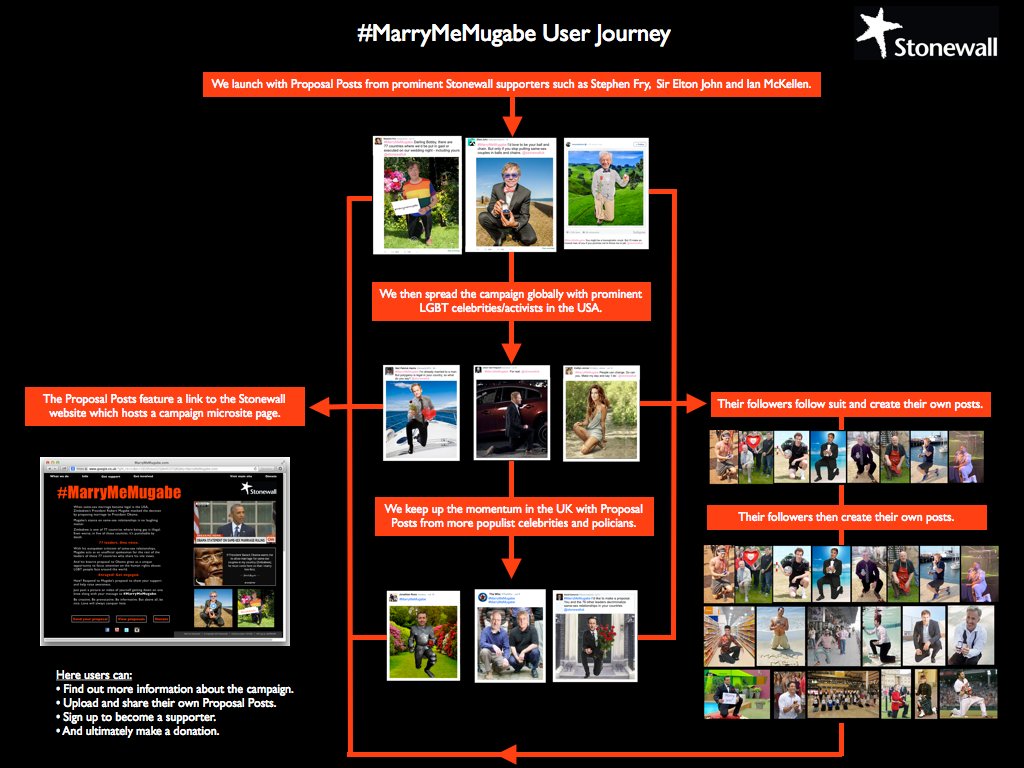 ---
For Proposed for Stonewall UK
Up Next:
Rolls-Royce Rankin