Amex Gold Card
The American Express Preferred Rewards Gold Card turns mundane journeys into memorable ones. Every trip on a crowded tube, delayed train or snail-like bus is a golden opportunity to earn Membership Rewards points. These can be used to pay for flights, hotels and experiences.
And to give new Cardmembers a flying start, American Express were offering a welcome bonus of 20,000 points. These are more than enough for a return flight or two from London.
However, research told us, most people thought they could only get as far as Paris with their bonus points. When in fact, their bonus points could get them to over 100 destinations – from Amsterdam to Zagreb.
Our task was to tell commuters where their daily commute could take them.
To illustrate the point, we chose five of ABTA's places to watch in 2015/16.
We drew inspiration from American Express's long history in the travel industry. And created a series of concepts based around typographic cartographic illustrations. Each letter was built up from buildings, museums, monuments, attractions and other key features of each destination. Each one geographically positioned to form a unique cityscape.
We targeted our target audience at every stage of their journeys. With executions aimed at London's 4 million commuters on the underground.
Above ground where commuters had more dwell time, we gave them more of the benefits of the Gold Card.
This was American Express's biggest ever out of home campaign to date.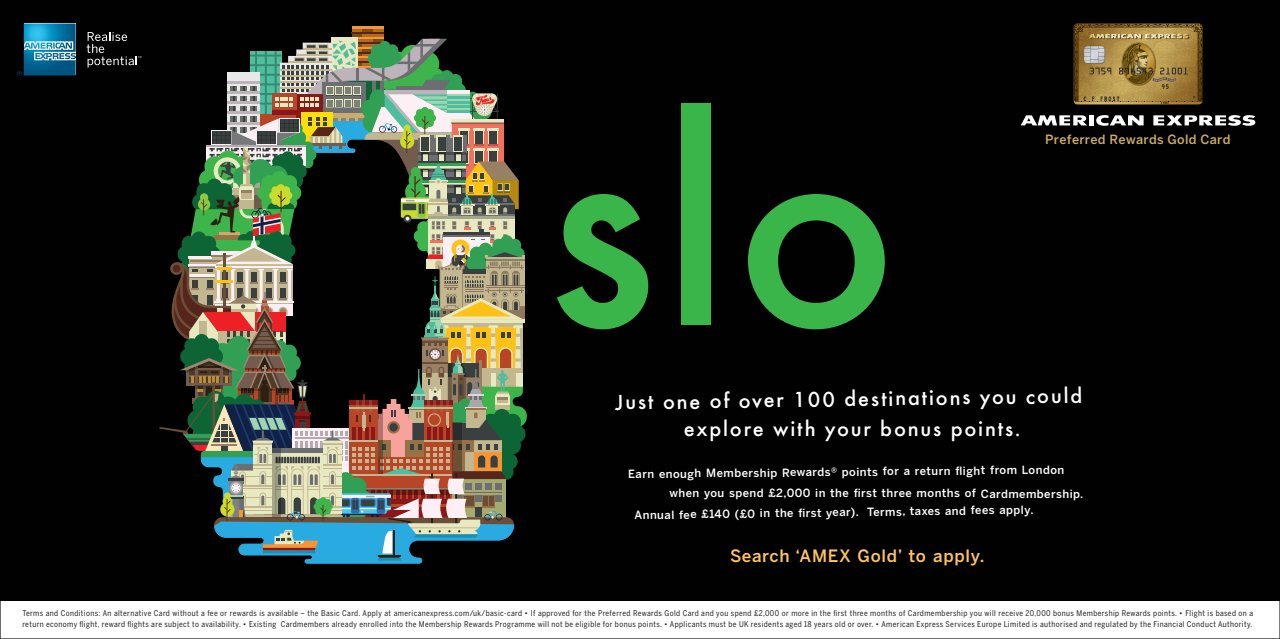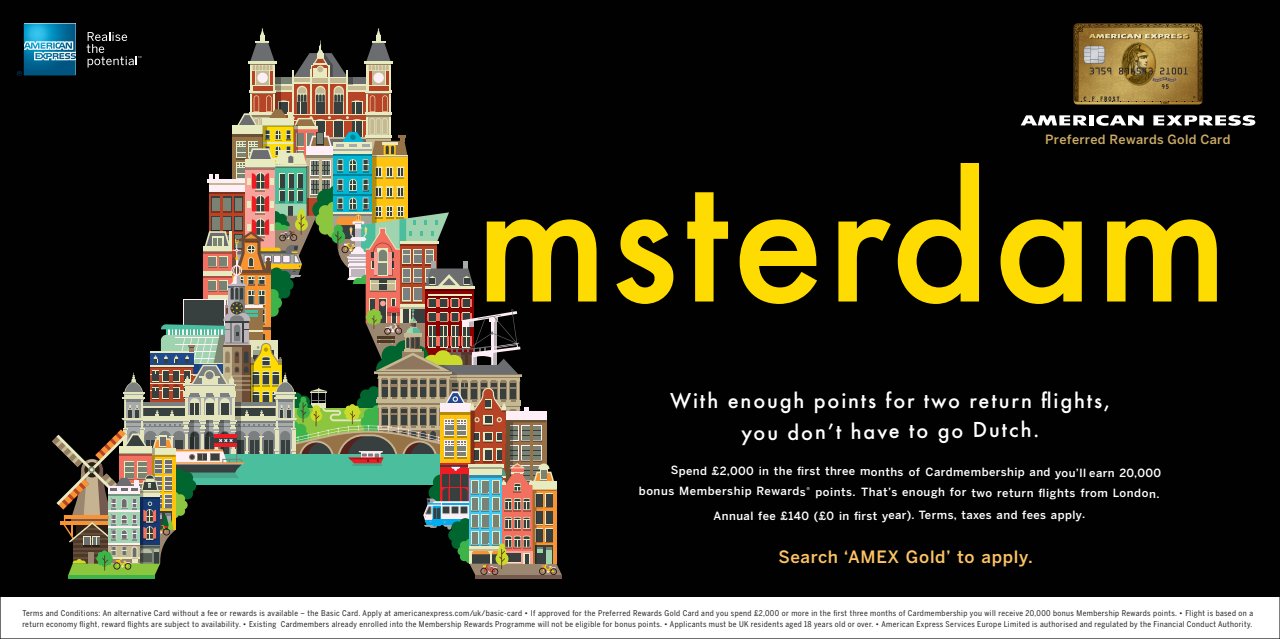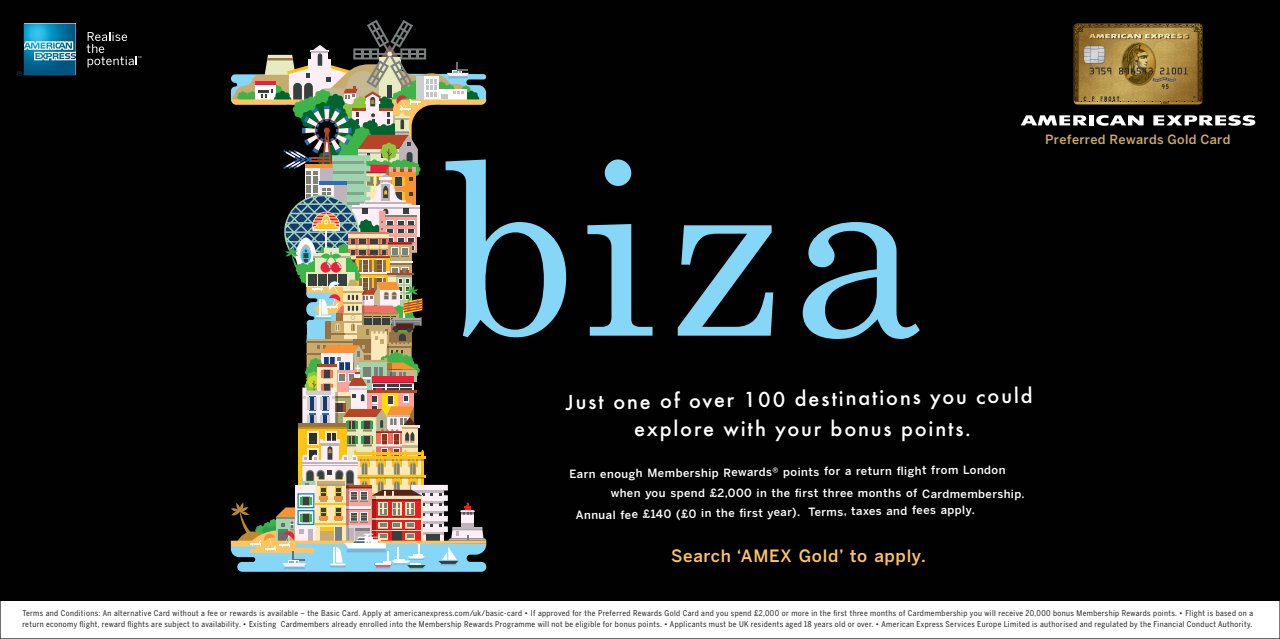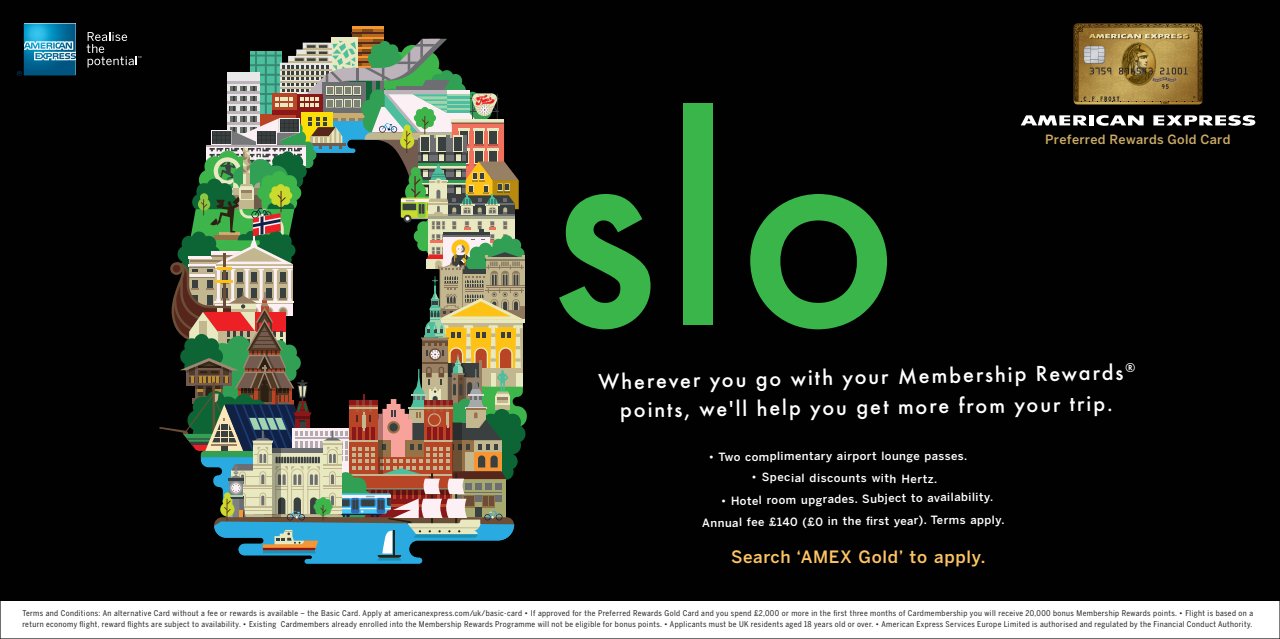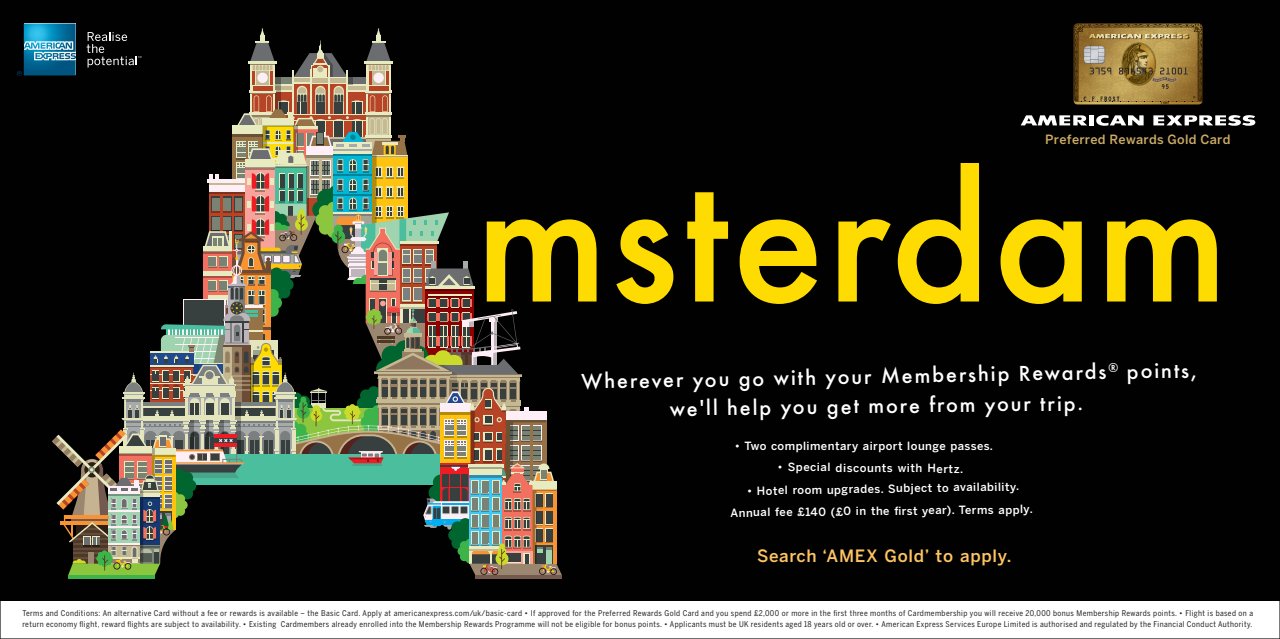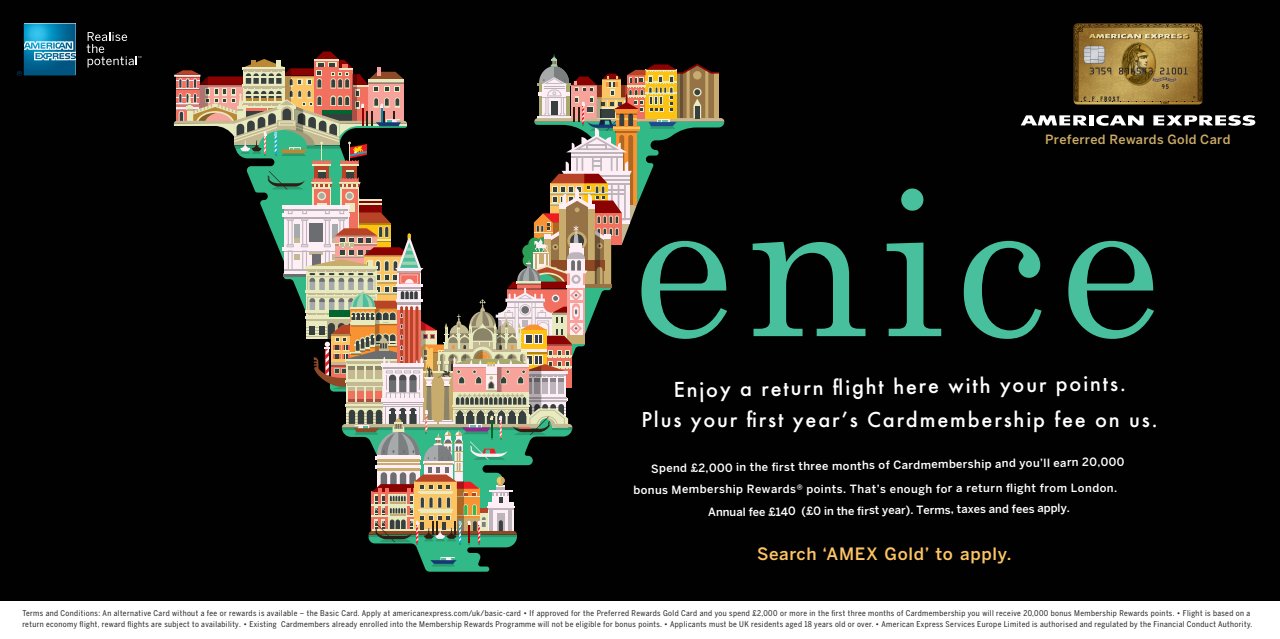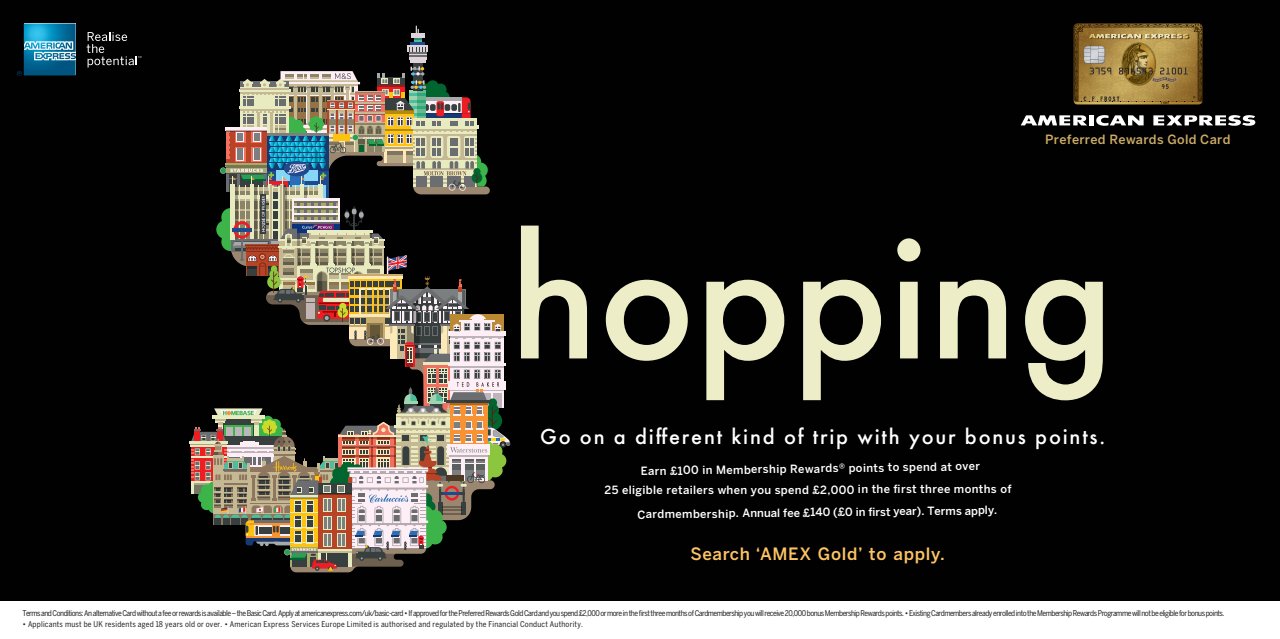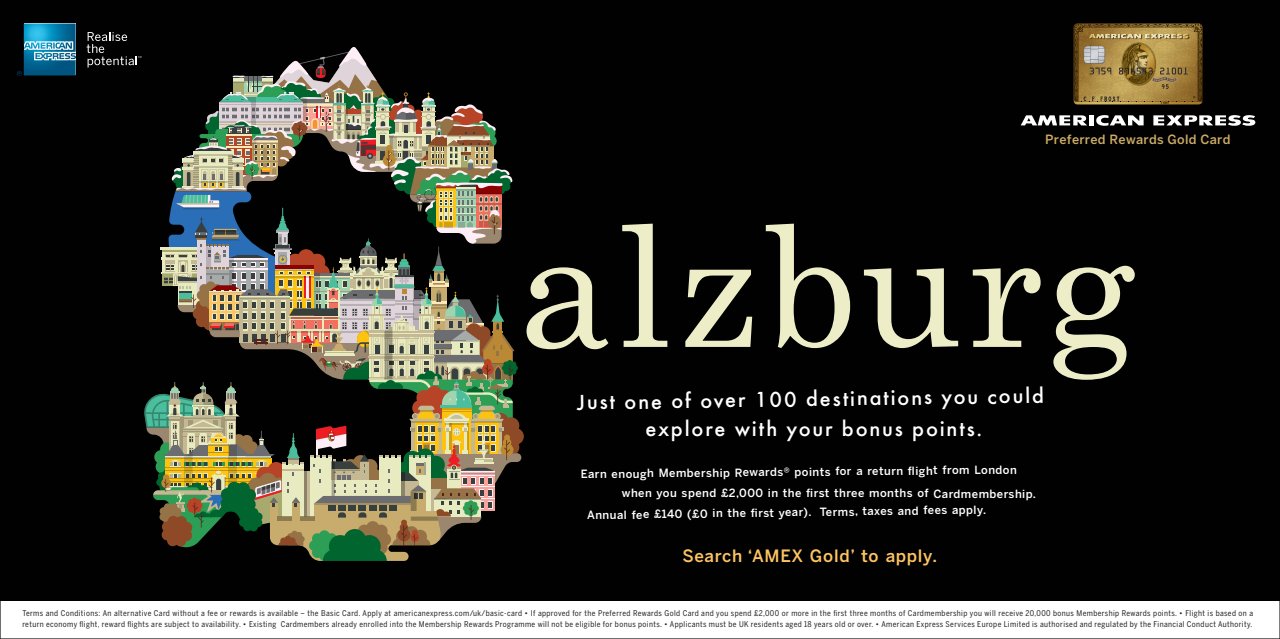 Amsterdam Digital 48-sheet poster.
Venice Digital 48-sheet poster.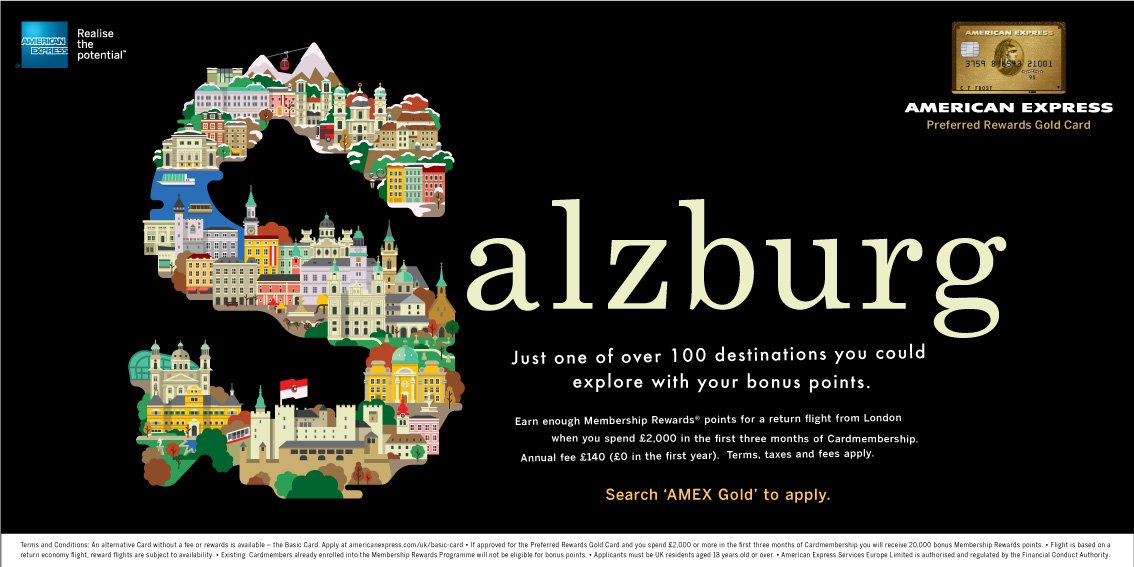 Salzburg 48-sheet poster.
Ibiza Digital 48-sheet poster.
Ibiza Digital Poster at train stations.
Oslo Digital Poster at train stations.
Venice Digital Poster at train stations.
Up Next:
Boots Christmas Bootiques eCRM